Coaching Kids Soccer 101 Why?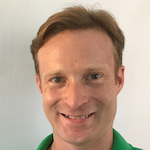 I wanted to do something a little different than all the other coaching books and videos I've seen.
And that is to cover all the areas you need when being a volunteer soccer coach. And to provide it in a cheap, easy to follow format. The course is hosted on Udemy ‐ a great platform for video courses on the web and with apps for iPhone, iPad, Android, and Apple TV.
When you complete this course you will be ready to have a great season coaching soccer.
What is covered?
With 40 short videos between 1 and 4 minutes we will cover:
The Life Lessons you want to teach your team
Coaching 101 Go over some basics of coaching and what to expect from your players
Assistants, why you want them, what they can help with, and how to recruit
How to plan and run practices and how to find a coaching curriculum for the season.
How to make game lineups, run a game, and the cycle between games and practices
Parent Communication – motivating parents, how and what to communicate with them
Who is this for?
I made this course for volunteer parents who are new to coaching or have a couple seasons experience. I picked this format so that you could spend one evening taking the course and be ready for a great season!
So sign up now and lets get going!
About Me
Hi, I'm Sam Farmer and I'd like you to invite you to join me in this course to cover all the areas needed to have a fun, enjoyable, and productive time coaching kids soccer.
I've played soccer my whole life and coached for the last couple. I love playing and have found coaching to be the most rewarding part of my soccer life.