10 Little Ones: Specify Language Version on Per Project Basis in Builder (#4)
March 28, 2012
The ColdFusion 10 beta also includes ColdFusion Builder 2.0.1 beta (scroll down page). One nice addition is the option to specify language version on a per project basis rather than per editor.
For developers who work on multiple versions this is a great improvement.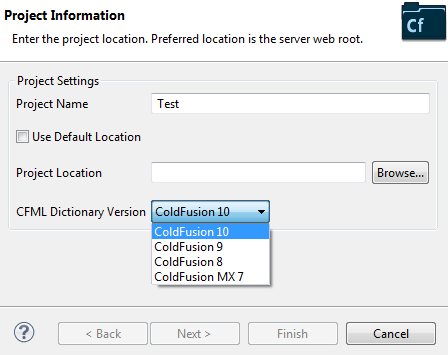 No Comments
Some comments have been lost over the years due to moving hosts.