Adding CVS to ColdFusion Builder Standalone
July 16, 2009
Here's how to add the Eclipse CVS client to the ColdFusion Builder standalone version:
1. From the menu click on 'Help' then 'Software Updates' and select 'Find & Install...'
2. Select 'Search for New Features to Install' and click 'Next'
3. Click on 'New Remote Site'
4. Enter a Name and the following URL 'http://download.eclipse.org/eclipse/updates/3.4' and click 'Next'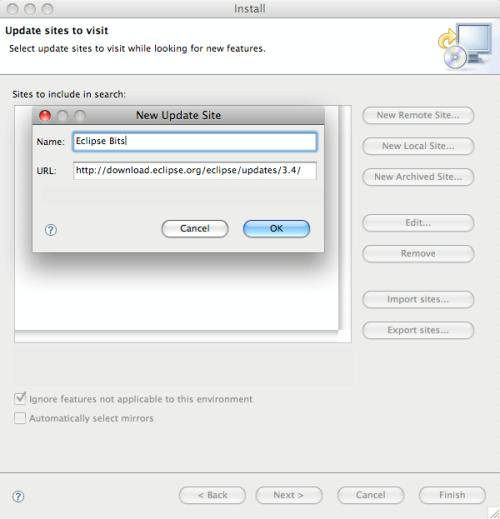 5. If prompted select a mirror and wait till the next screen shows up: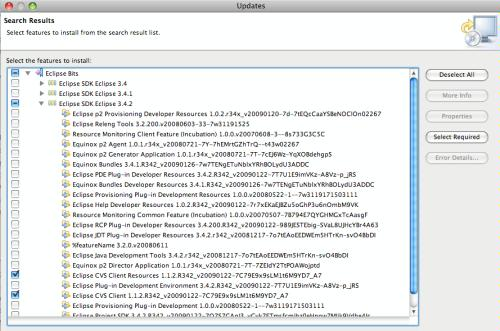 Make sure to select the CVS options as selected above.
6. Click 'Next', agree to any licenses and 'Feature Verification'
7. When complete you will be prompted to Restart the CF Builder.
When using beta software I generally like to have it run in its own install. This has worked great for ColdFusion Builder especially once I got the CVS client installed.
No Comments
Some comments have been lost over the years due to moving hosts.