debugClean Version 2
September 12, 2012
I added a few new features for version 2 of debugClean based on some of the features added to ColdFusion Builder 2.0:
Opens in a view.
Click on each issue and have the file open up with the line highlighted.
The issues are listed in reverse order. This means that when you click on each item and fix it often by removing the line the next issue will be on the correct line.
Works on CF and non-CF files.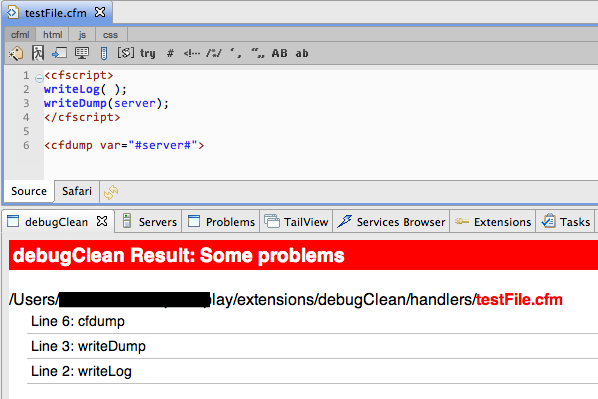 Check it out and download from RIAForge.
No Comments
Some comments have been lost over the years due to moving hosts.